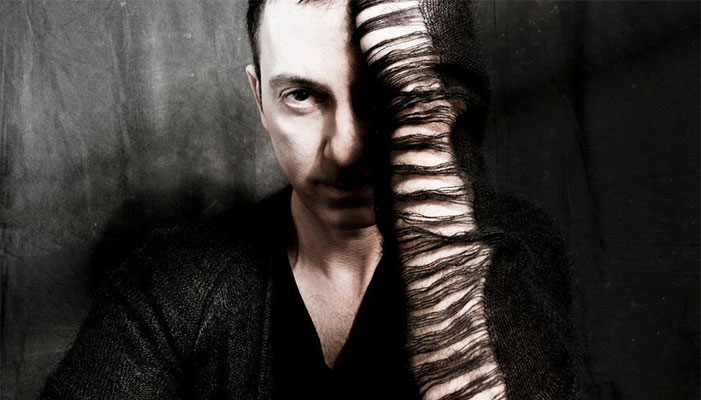 Dubfire Live at Glow Nightclub
January 24, 2015
RETOX SESSIONS
Proudly Presents
DUBFIRE
Saturday January 24th
At
GLOW
Retox Sessions Proudly Presents The Return Of Dubfire January 24th at Glow! After relentlessly touring the world for past year, playing at all major festivals on the planet, Dubfire makes a Stop in Bangkok for One of His More Intimate Shows. Dubfire will be joined by Local Favorite Sunju Hargun. Tickets are 850 Baht & A Singha Open Bar Is Offered From 10-11pm, and any entry after that comes with one complimentary drink. Make Sure You Don't Miss Out His Exclusive Show At Glow Brought To You By Retox Sessions.
Grammy-winning recording artist Dubfire is renowned for his seamless DJ sets, groundbreaking music, and his innovative label, SCI+TEC.
"I try to apply a punk ethic to my own music…it has to be groundbreaking, futuristic, unique and organic." - Dubfire
Widely recognized as one of electronic music's most versatile artists, Dubfire initially brought a pioneering sound to the masses during his days as one-half of the distinguished DJ & production duo Deep Dish, which led to a catalog of timeless dance classics, a Grammy for remixing Dido's "Thank You," and numerous international awards to their credit.
Dubfire has always been a risk taker, and his decision to go solo in 2006 was precarious, but staying true to his convictions was not without reward. The cadence of his early solo productions came in the form of a massive string of releases including "Ribcage," "Roadkill," "Emissions," and "I Feel Speed."
In 2008, Dubfire remixed Radio Slave and Danton Eeprom's "Grindhouse," a track that has come to encapsulate everything he stands for today: dark funky rhythms and technological brilliance. The remix crossed nearly every genre and was the apex of a unique sound DJ Magazine labeled "jet black, polished chrome techno." This success led to a collaboration with pioneering UK outfit Underworld, resulting in two tracks, "Bird 1" and "Grace," that were included on the band's 2010 long-player, Barking.
Most recently, Dubfire decamped to Barcelona where he established a studio, an international office for The Bullitt Agency (which he co-owns) and created a convenient jump-off point for frequent trips to Ibiza where he is a fixture at the White Isle's most exceptional outings - Cocoon, Carl Cox's Revolution, Circoloco and most recently, Richie Hawtin's ENTER.
All the while, Dubfire has grown SCI+TEC into a home for many emerging and established talents, and has launched label showcases across the globe, notably at the BPM Festival in Playa Del Carmen, WMC in Miami, Sonar in Barcelona, Kazantip Republic in Simferopol, and Amsterdam Dance Event.
After more than twenty years behind the decks and in the studio, Dubfire continues to make his mark on the future of electronic music. Strongly rooted in where he came from, yet always evolving, Dubfire will continue to pioneer music that sets the standard and has earned him the title "the DJ's DJ."