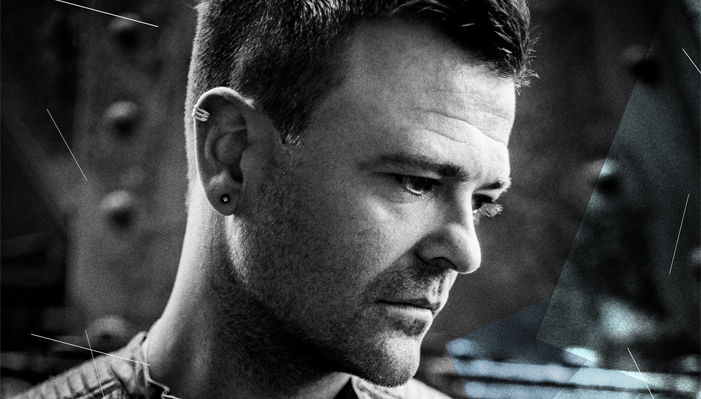 NOIR Live at Glow Nightclub Bangkok
February 14, 2014
RETOX SESSIONS proudly presents "NOIR" on Thursday, February 13th at GLOW (February 14th Is A National Holiday)
OPEN BAR FROM 11PM - MIDNIGHT
OPENING SETS BY SUPERSTAR PANDA & ARSIT
Think of Denmark and – if you're a fan of electronic music – chances are that the name of Noir is one that will spring quickly to mind.
Born Rene Kristensen and raised in the city of Aalborg,the self-confessed "80s kid" has since gone on to become one of his country's most renowned house-music export, having turned up on a myriad of seminal labels such as Get Physical, Defected and of course, his own Noir Music.
Known as a masterful producer and relentlessly energetic DJ in his own right, it is perhaps his endeavours at his own label (not to mention its sister label, NM2) that have helped introduce Noir to a wider audience. Having established the label back in 2007, it quickly became Denmark's most prominent imprint, hosting esteemed figures such as Reset Robot, Kolombo and Cozzy D; before it should be noted, any of that trio was as internationally recognised as they are today. Noir therefore, is also an adept A&R man, with more recent label cuts from Finnebassen, NiCe7, Larse and Hot Since 82 offering a case in point.
Boasting superbly judged remix packages (most notably, that of Hollis P.Monroe's "I'm Lonely") and home to his most celebrated release to date – the ubiquitous Ibiza anthem 'Around', subsequently taken to an entirely new level by house heavyweight Defected Records – the imprint is testament to Noir's forward-facing A&R policy, and may well be the home for his forthcoming album project, due out next year. Noir "can't promise anything" though, "because it takes time to create songs". What he can tell us with some assurance is that it the album will explore his more melancholy side and that he wants to focus on "10-12 vocal heavy songs rather than a selection of club tracks". Fans of his diversity-fuelled podcasts (check them out online folks) should have an idea of what to expect, with Noir very much a musician as much as a producer or a DJ.
Noir's story began back in the halcyon days of the 80's, an influential period that to this day, has left its mark on musicians the world over. Captivated by Kraftwerk and Depeche Depeche Mode liking for 'futuristic' sounds, he soon found himself craving more of the same: something of a problem in a small country that had yet to embrace house, techno or electronica quite like their British and German counterparts. But rather than be deterred by a scene that was virtually non-existent, Noir's simply switched his focus elsewhere. While his friends were busy listening to chart music, Noir, (fully aware that he was something of an anomaly in his group), was busy snapping up obscure Duran Duran 12''s. Indeed, the fact that he acquired multiple records before he even had a turntable (never mind a set) perhaps gives you an indication of his enthrallment with a sound that was unlike anything he'd encountered before.
While Denmark's scene has made significant strides in recent years (thanks in no small part to the likes of Noir himself), back then he was acutely aware of the uphill struggle he faced in establishing himself as a credible, house leaning musician. So what did he do? Why, he became even more determined to live his dream, and spent hour upon hour perfecting his DJing, while observing – albeit from afar – the UK's burgeoning acid house movement of the same period. The latter only tickled his curiosity even further, with British radio stations offering him an invaluable insight into a scene that was still but a fragment of his imagination.
His incessant work as a DJ soon paid off, and by 18 he'd landed a residency at a local club. Not that the promoters – or Noir himself - were quite sure what they'd let themselves in for…"Being a club DJ playing underground music in a small country is not that easy" he tells us. "At the same time, it teaches you to become a good DJ, because you have to bring something extra to the table to interest people. So from the beginning I've always been looking for unique tracks and not just average filler. I've always considered it essential I stay ahead of the pack."
It's an ethos that paid off handsomely, with Noir's long and eclectic sets very much considered a trademark of his. Put simply, they're a sight to behold: one where the records - and the manner by which they're woven together – merge to form a cohesive embrace like few others. Such talents incidentally, are immediately apparent on his recent mix for Defected's In the House series, a spellbinding, 2 CD affair that stays true to his penchant for house music in its many guises.
The more knowledgeable amongst you will no doubt be aware that this is far from the Dane's inaugural outing for the British label. He's actually been a part of their extended family for some time now, and has played at their residency at Pacha Ibiza on a number of occasions. Perhaps more pertinently though, it was the label's re-signing of his single, "Around" (complete with Solomon remix) that put him on a pedestal even he perhaps never anticipated.
So what of his most recent endeavour, the mix itself? Well, in typical Noir fashion, it features a myriad of luscious tones and moods, with two contrasting CDs offering a fitting insight into a musical mind bulging with creativity. "With the mix," Noir says, "I set out to reflect what I really like right now and what tracks I have been supporting for the last 9-12 months. Some tracks are older, but they're also tracks I picked up and enjoyed playing lately. There's a range between the two mixes from 120bpm – 126bpm, and that kind of describes a perfect night/set in the club for me." Groovy, diverse and intriguing from the start to the end, Noir's instalment in the In the House series is one that neatly encapsulates his many talents with aplomb.
Outside of the studio, Noir continues to tour extensively, bringing his eclectic, unpredictable and hugely energetic DJ sets to an ever-increasing global audience. 2012 saw him play at some of the world's most revered clubbing institutions, including Watergate Berlin, Ministry of Sound London, Warung Brazil, Playa Del Carmen Mexico and Pacha, Ibiza as well as gigs at festivals including Sonar and ADE. As Noir's profile remains on a steep incline, as does the demand for his unique blend of house and techno, as evidenced by dates in Sydney, Berlin, Cairo, Leeds, Paris and many more besides already confirmed for 2013.